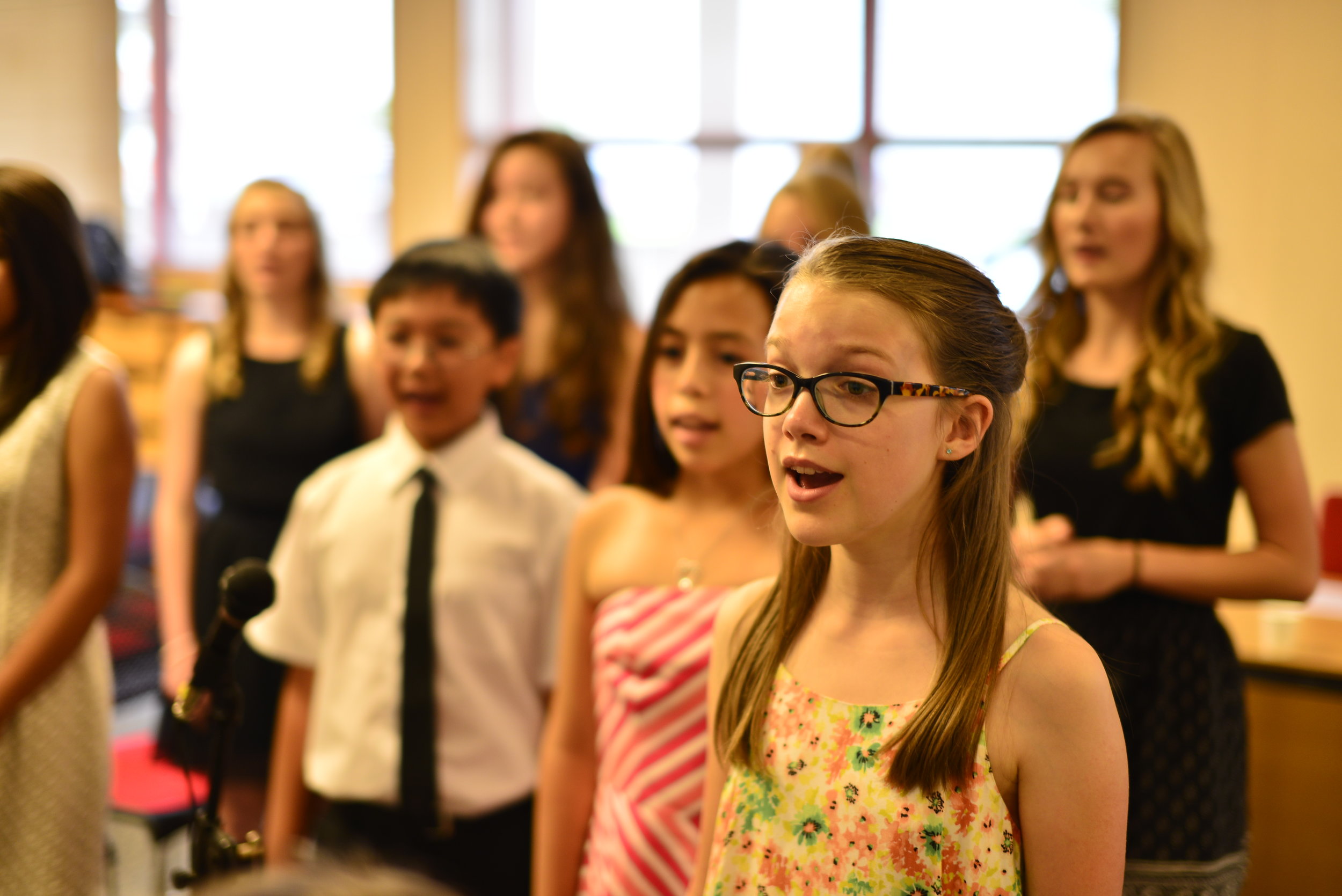 Established in 2007 and growing tremendously since, Body n Voice Studios is a voice training and singing school welcoming children, adults, Japanese, non-Japanese, professionals and amateurs. Whatever your background, whatever your reasons for taking vocal lessons, we welcome you!
Students are instructed in two techniques of singing, while also learning muscle development. Everyone is encouraged to record their lessons - a great tool for practicing, as well as a clear record of how your voice grows with each lesson.
Learning Technique
At Body N Voice Studios, two techniques are taught during the lesson, as well as the use of Vocal Pedagogy:
First is to strengthen the passaggio. This is where the voice begins to crack, the place where it begins to encounter difficulty. Learning to strengthen this muscle will connect the flow in the voice, while extending the range high and low.

Second is learning to use the body to power and support the voice. This will bring a true, focused and supported sound. If done correctly, the body will be tired, leaving a clear and relaxed voice.

Tying these two techniques together is the Vocal Pedagogy. Vocal Pedagogy is the science of voice teaching. It is used in understanding what singing is, how it works, and how proper singing technique is accomplished.
Technique is important as it makes any singer better. Learning not one but two techniques doesn't sound bad to me! With all these valuable tools, you will see improvement in both your range and your confidence. You will be impressed with what you can achieve. It's important that the connection between a student and teacher is a comfortable one. Here at Body N Voice Studios students are encouraged to come as they are. In learning to sing, you will develop your own personal style.
Music is a part of us all. When we touch it, or it touches us……. we feel warm, happy, and complete.
Stop by and have a trial lesson at Body N Voice Studios and then you too can see what everyone's talking about.
Christopher Levens is a singer, entertainer, arranger/writer, teacher and friend. Growing up in a musical family, Chris began singing at the tender age of four years old. Listening to his heart, he followed on with a career in music, attending Shenandoah University Conservatory of Music in Winchester, VA (U.S.A). This is where he trained and harnessed his craft, molded and polished by his voice teacher, Jackson Sheats.
After graduating with a B.M.E. (Bachelor in Music Education) in Voice with a minor in piano, Chris longed for a chance on the big stage so he moved to New York City. There, his dream would come true and he became an AEA (Actor's Equity Association) Broadway singer, studying voice with Therman Bailey of NYC.
Currently living in Tokyo, Japan, Chris is doing what he loves: teaching private voice lessons, doing music workshops and intensives and still making time to perform in musicals, weddings and live shows. After realizing the need for vocal instruction and voice coaching in Tokyo, he began Body N Voice Studio, which has been an ongoing success.
YouTube: Body N Voice now has its own YouTube Channel. Take a look at some of the events and performances from the studio's students.
Soundcloud: Christopher is a well-seasoned singer, with the ability to perform many styles and genres.
Miki Masuda / Assistant Teacher
Born in New York City, New York , U.S.A . on November 4th. Miki attended elementary and intermediate schools in Japan , and returned to the United States to finish her high school education. Following High School, she attended Ritsumeikan University to study law.
While in University , Miki joined a musical theater group where she made her decision to become a professional actor.
After participating in several musical theater groups , Miki started her own theatrical group called
"Little Step".
She has written a lot of music, stories, and have performed in more than 100 stages. Miki not only writes and creates these plays, she also directs them as well. Coming from a musical background Miki realized she had a voice of her own to share with the world. Miki performs all styles of music and has been studying the Body N Voice technique for over a decade. We are so excited to have Miki as part of the vocal teaching team here at Body N Voice Studios!
Miki's Homepage:
Https://govicemsd.wixsite.com/mayquay